Our acquaintance with friends from the humanitarian headquarters of the All-Ukrainian organization for internally displaced people continues for several years. Over the years, we have met with different people who have experienced stress from constant relocations. Physically, they are with us, but in their hearts they remain on that territory, where there may be no return.
In 2014 bomb fell near the house of Nadezhda's family. Her son Rostislav was not going to school already since it was destroyed already. They had to flee to Kyiv with 8$ in their pocket. Strangers were helping. When they arrive to Kyiv they could stay in one room of their friends apartment. Without any blankets, having no money, just receiving food supplies from donors. In one month Nadazhda could get a job and salary which could just cover rent and utility fees. Grandmother also moved to live together. They are grateful to all caring people who are willing to help others.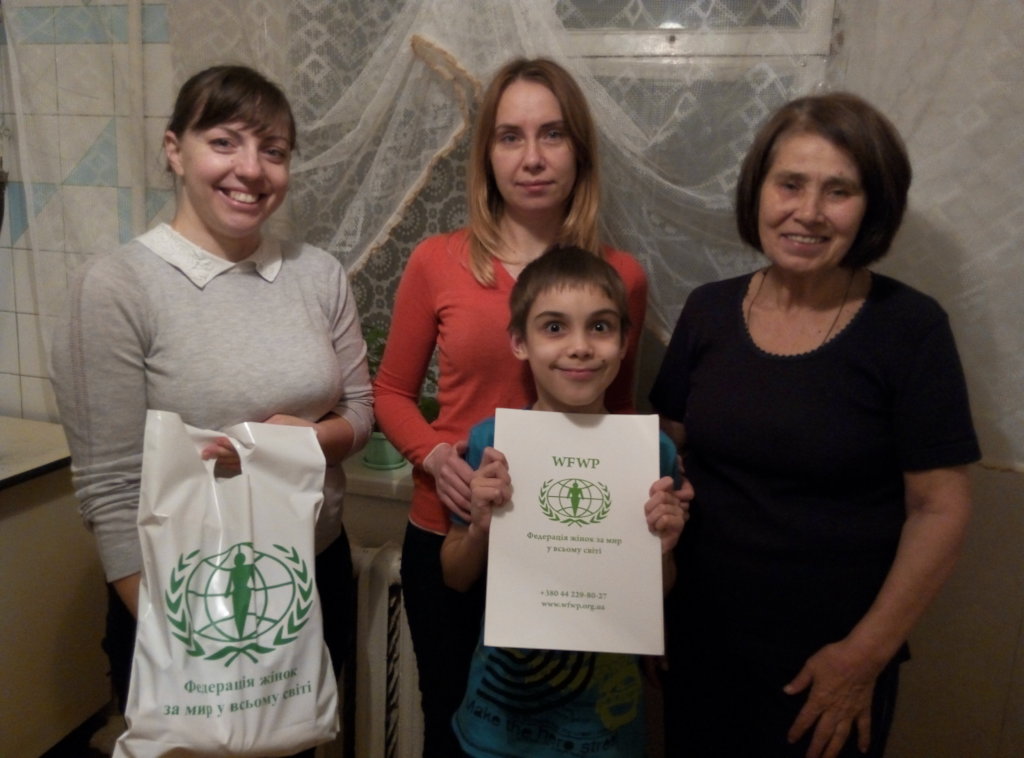 One of these families is the large family of Alyona Yakovlevoy-Chigrin. This family became very popular after publishing in the newspaper "Facts:
fakty.ua/216981-pereselenka-iz-donecka-alena-yakovlena-chigrin-moej-ruki-buducshij-muzh-prosil-ne-u-menya-a-u-treh-moih-priemnyh-detej
In the family, all children are adopted by Alyona, when they still lived in Donetsk.
Darina is her eldest daughter, she is 9 years old, adopted in 2012.
Anatoliy is 10 years old, but he goes with Darina in the same grade.
Victoria is 8 years old. All children are weather. Tolik and Vika are physical brother and sister. Kids physical parents died at the time when Alain adopted them in 2014.
This happened in the beginning of the sad events in the Donbass. Thanks to the support of her parents, Alyna was able to take these children to the family.
The little Darine's doctors put scary diagnoses: mental retardation, delay and speech defects, pedagogical neglect. Alyona invested much into the child: she took her daughter from the shelter, led her to the speech therapist. Darina wanted to learn how to speak correctly, that she instructed grandmother to engage with her at home more.
To date, Darina is a popular MC, standing on the stage of the Ukrainian House, where recently hosted a forum for adoptive children of the Donbas. She also dances a contour, showing amazing plastics and grace, born to be a dancer! But not everything was so simple. When Alena took her from the shelter, she did not pronounce 22 letters! It looked terrible: shortly cropped on the face of 30 contagious mollusks (a disease manifested in the form of nasal congestion), but most of all amazed the girl's look: empty, indifferent and full of disappointment.
The girl was lonely in her family, and she constantly asked mother to give her brother or sister as a present. Later in the family came Tolik and Vika.
Alena recalls:
"I remember that we came with my mother to the shelter, saw the children and drowned. Vika entered the director's office with a strange gait, holding the twisted hands on her chest. "A girl with cerebral palsy," someone whispered. Then they learned: Vika walked this way because her shoes were two sixed less. She had a paralytic strabismus (the girl did not see where she was goming, stumbled across the door) and dystrophy (at age five, Vicka's weigh was 11 kilograms). And Tolik … even scars from beating were visible on the parts of the body that was not covered by clothing.
Their parents were chronic alcoholics. Father beat Tokik with a stick or flybeat for the slightest wrongdoing. When I first tried to hug a boy, he put his head in his shoulders and closed his eyes, fearing that he would be beaten again. Vicky had no teeth, smelled of decayed flesh from his mouth. Drinking to "squirrels", Vickin's father took a file and leveled his daughter's teeth. Spit them so that the child developed puffiness of the gums. "
Later Vick made several operations on the eyes, partially eliminated the strabismus, have grown teeth.
After moving, Vicka was hardly accustomed to the new conditions: she could not sleep; in her former family, the sadistic father set up an alarm clock every half hour so she would run into the toilet rather than peeing in the bed. He worked as a loader and sometimes brought rotten bananas to his daughter, and Vika ate them without peeling. The child has suffered a real gender-based violence in the family.
Anatoliy also has serious problems with sight, because he practically lived in a shelter, no one cared about his health and education. Tolik could not count and write, did not distinguish the days of the week and the seasons. Now he needs a serious consultation with the ophthalmologist, since sight is constantly falling, and doctors can not stop the progression.
Since 2014, the family has experienced a lot of difficulties in moving. Now they live in Kiev, Alena is partly busy at work, because there is always a need to take care of children. Now the director of the Donetsk construction company, in which Alain worked before the war, helps the family of the Alyona to rent housing. In the same firm Alyona continues to work. This is a small, but quite cozy apartment in Podolsky district.
Recently Alena has undergone a kidney stone removal operation. Many organizations and funds rendered assistance and paid the operation.
Alyona is very grateful and unpretentious person. Asked what we can still help her family, she replied that children want to visit theaters more frequently, they are very fond of musical performances. In the past, they were frequent guests of the theaters of Donetsk, where they met the actor Andrey Romany, who became a friend of their family.
Moving to Kiev, and experiencing so much stress, the children survived one more stress at school. The teacher humiliated the children in front of the class, which caused the children look desire to go to school.
"The schoolteacher has so much annoying Darina that her daughter wanted to kill herself," recalls Alena. It took a psychologist to prevent suicide.
Despite all the difficulties and problems in the family, Alena and her children continue to live, fight and love. Only having a big heart it is possible to overcome everything and move forward.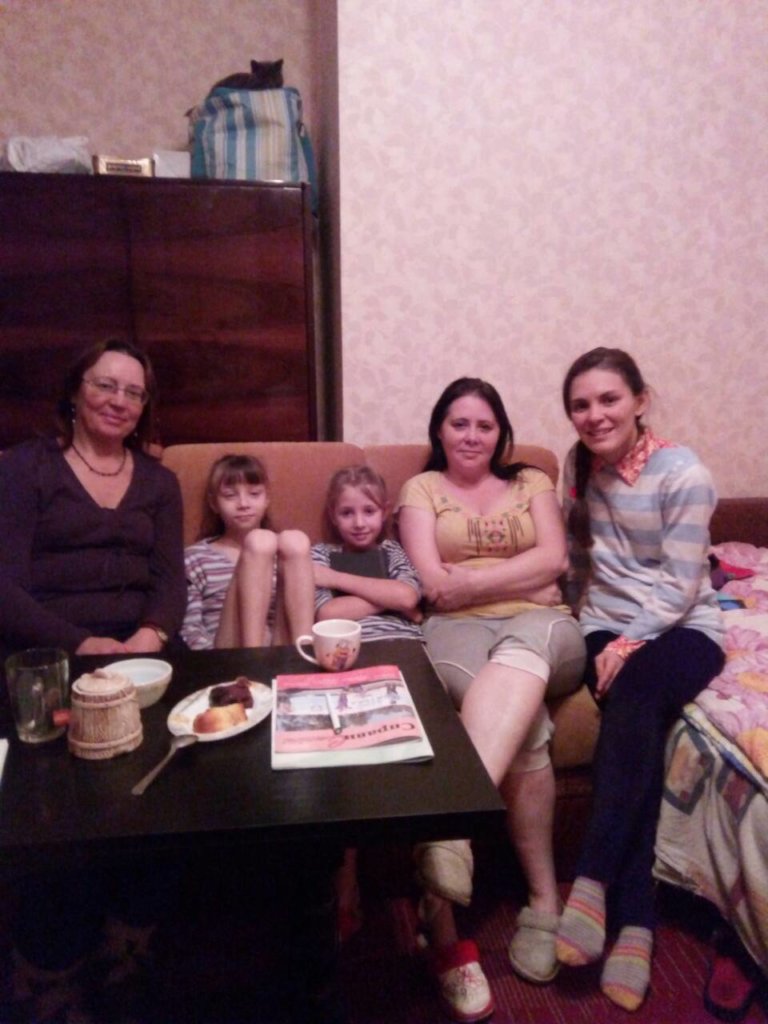 AMAZING COURAGE AND DEEP HEART!