The international conference "Women's sensibility and dedication is the key to peace", which was dedicated to Mother's Day, took place in the Ukrainian House, combining several generations, representatives of Ukraine, Korea, Japan, guests from Europe.
National anthem of Ukraine was followed by video presentation that showed wide activities of the International NGO "Women's Federation for World Peace", headed by the mother of five children Tetiana Kotseba.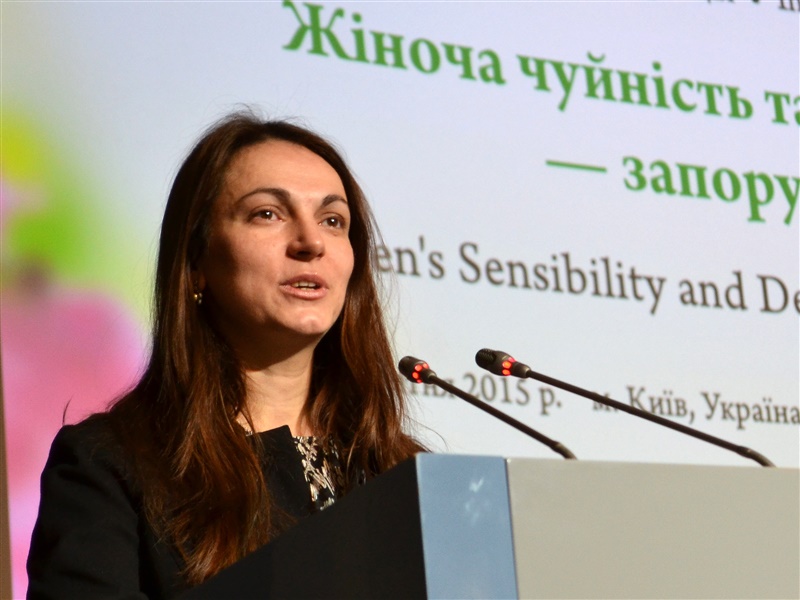 Mrs. Anna Hopko, Chairman of the Parliamentary Committee on Foreign Affairs, in her welcoming speech expressed the confidence that Ukrainian woman can multiply by her good deeds Ukrainian community direction to democracy and tolerance. Tetiana Kotseba made a focus on women, whose active lifestyle make them true keepers of Ukrainian state. Among them are women of different professions, ages that are united by their generous mother's heart and love to their land. That is how our independent Ukraine blossoms, proclaiming democratic European values, maintaining peace on the planet.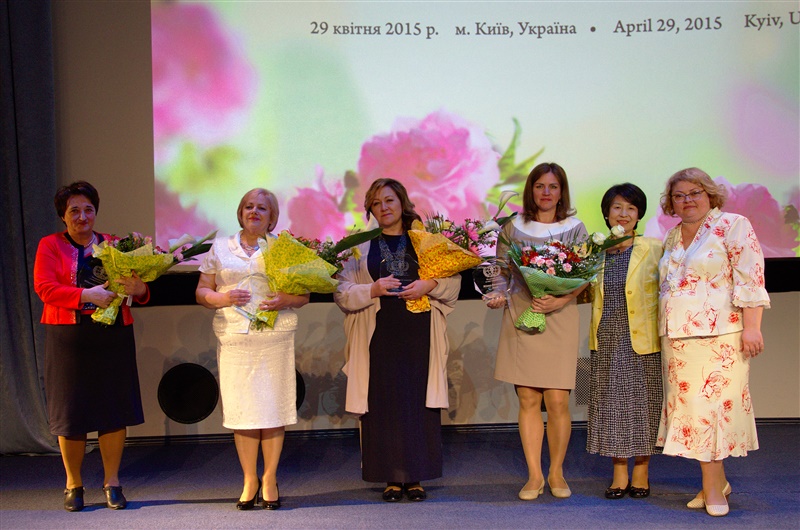 The celebration included traditional awards ceremony "Woman of the Year" in such nominations as "Woman – statesman" (H. M. Hopko); "Woman – doctor" (K. H. Apresova); "Woman – public figure" (N. O. Adamenko, Z. V. Ruzhyn); "Woman – artist" (O. M. Honcharuk). "Woman – teacher" (N. S. Huscha), "Woman – entrepreneur" (T. M. Kosheva), "Woman – mother of many children" (V. A. Holovach).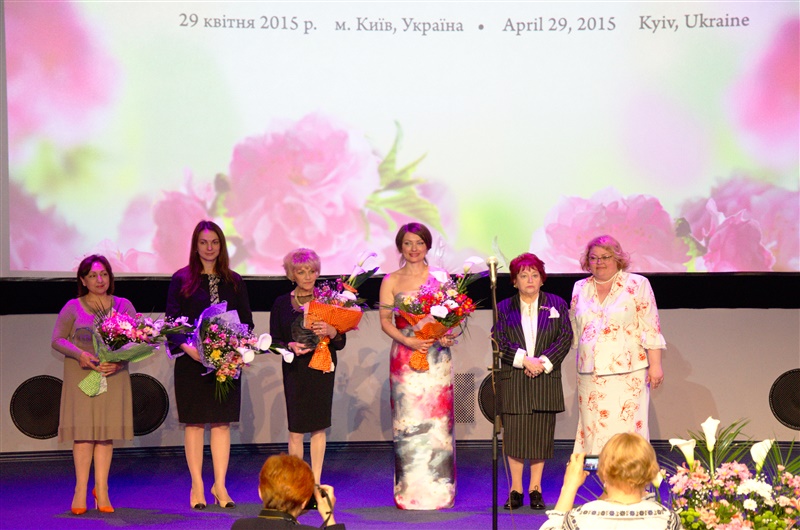 Children, school students who became winners in children written works contest "My mom – the best" were also invited for the conference.
Head of the Japanese branch of Ukraine "Women's Federation for World Peace" Mrs. Fujiu Noriko spoke about the activities of the organization and tasks that bring women worldwide, uniting humanity for the sake of peace between peoples.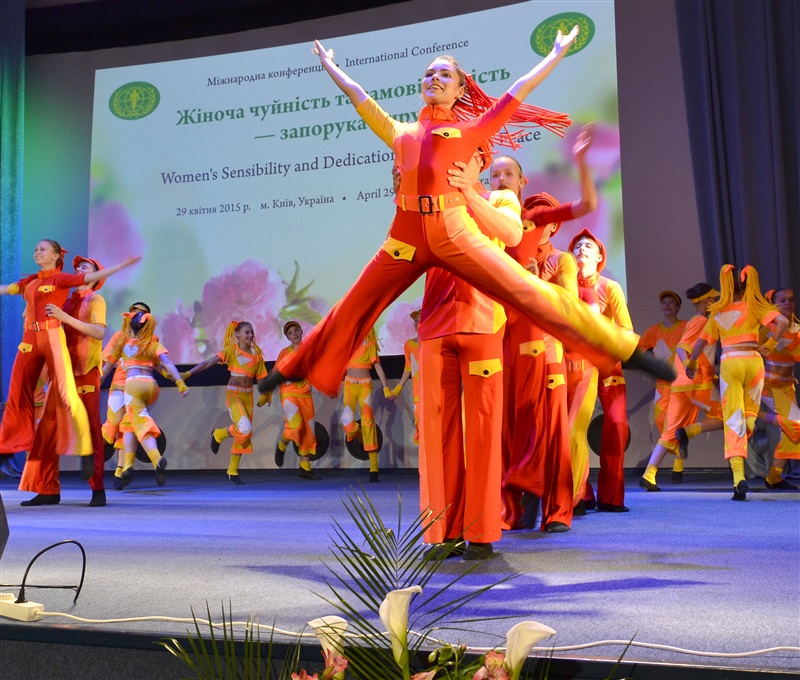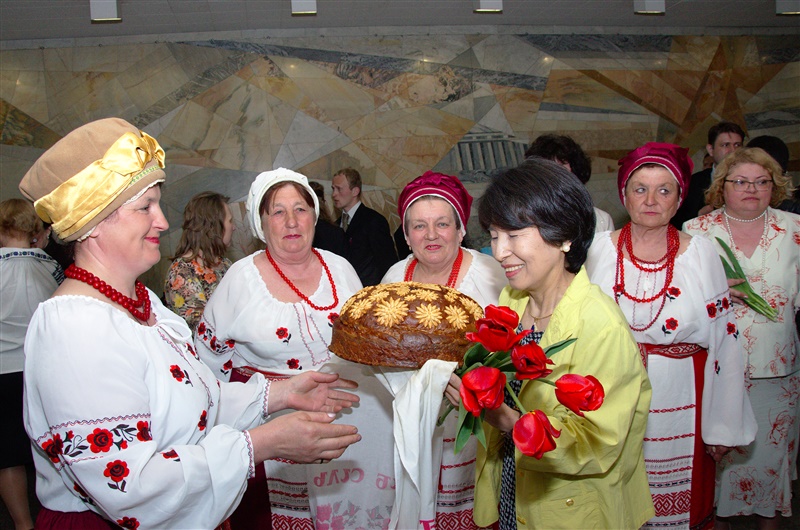 INTERNATIONAL CONFERENCE "WOMEN'S SENSIBILITY AND DEDICATION IS THE KEY TO PEACE" 2015